The exhibition in Paris
The gallery Yakimono in Paris will host the exhibition for three lacquer artists, KURIMOTO Natsuki, SASAI Fumie and IGAWA Takeshi. The lecture by three artists will be held at American University of Paris on March 28th , 2014, from 17:30 – 19:00.
Three artists can¡Çt attend the opening reception on March 22, but I will join the reception. So if someone who will be in Paris around that date, I am very looking forward to seeing you.
Colors and Shapes of Japanese Contemporary Art Urushi
KURIMOTO Natsuki, SASAI Fumie, IGAWA Takeshi
March 22 – April 5, 2014/03/02
Opening Reception: March 22, 15:00 – 18:00
at Gallery Yakimono
Lecture: March 28, 17:30 – 19:00
at American University of Paris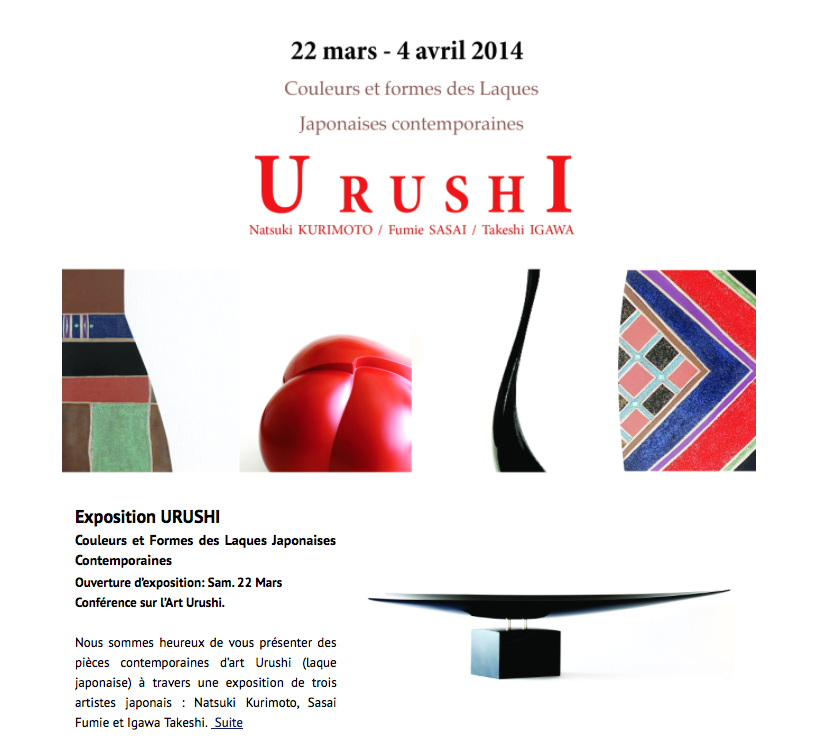 2014.03.13 Thursday
by KAI